2023 KIMHYUNJOONG SPECIAL LIVE SHOW <HENECIA, Let's party!> GLOBAL PAGE NOTICE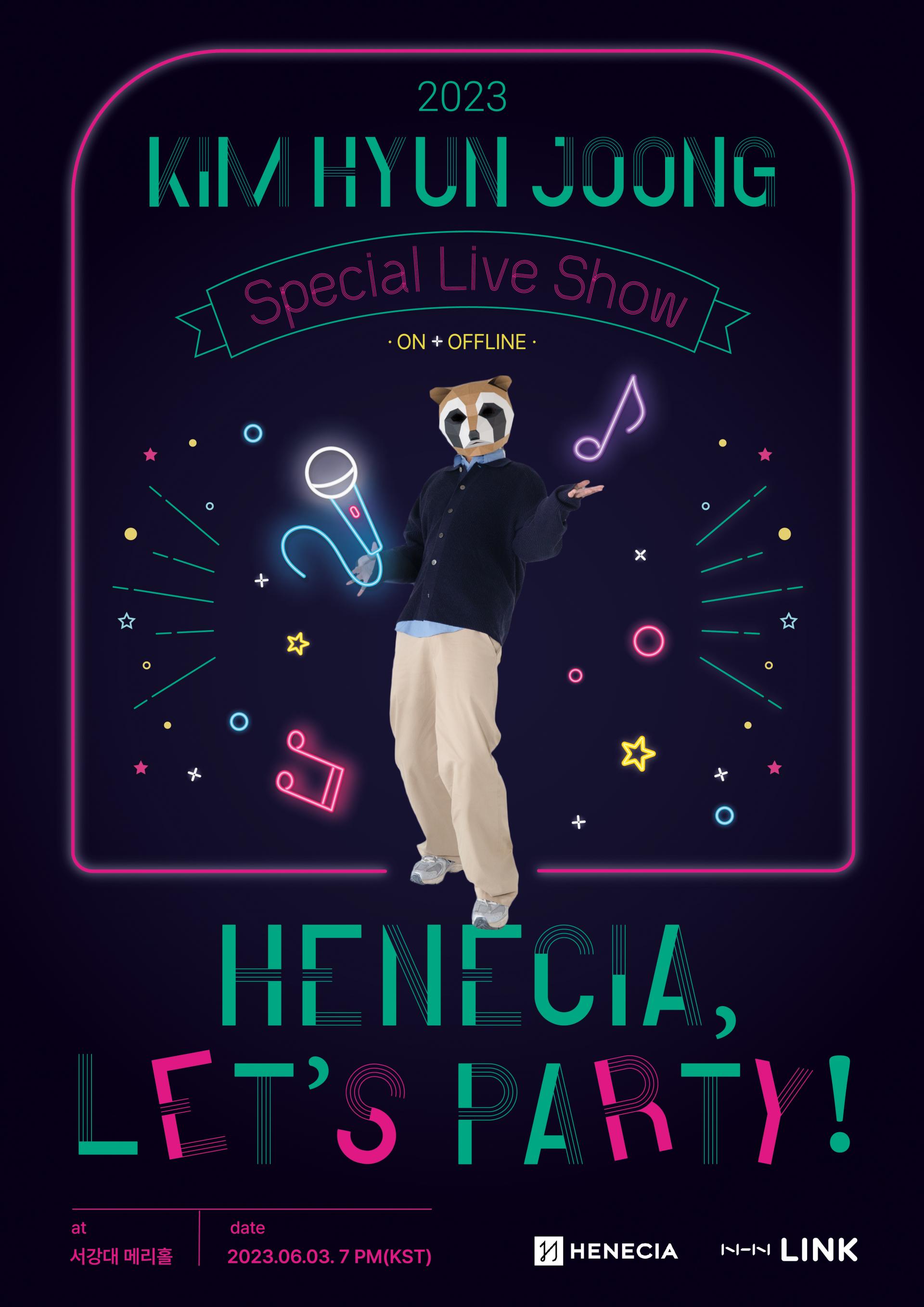 안녕하세요. 헤네치아 입니다.
Hello. This is Henecia.
皆さん、HENECIAです。
¡Hola! Soy Henechia.
大家好,这里是HENECIA。
해외에서 모바일 및 데스크탑 예매 가능한 티켓링크 글로벌 사이트 추가로 안내드립니다.
We are attaching the Global Ticketlink URL that can make ticket reservations.
現在表示されていない海外からのモバイル及びPCでの前売り購入が可能なチケットリンクのグローバルサイトを追加でご案内いたします。
Este es el enlace global de Ticketlink donde se pueden reservar entradas para móvil y escritorio desde el extranjero.
我们提供了全球Ticketlink的URL链接,可以进行门票预订。
하단 링크 확인 부탁 드립니다. 감사합니다.
Please check each link below. Thank you.
下記のリンク先をご確認ください。
Por favor, compruébelo en el enlace de abajo. ¡Gracias!
请在下方逐一确认链接。谢谢。
---
[🎸OFFLINE]
ENGLISH : http://www.ticketlink.co.kr/global/en/product/43719
日本語 : http://www.ticketlink.co.kr/global/ja/product/43719
中文 : http://www.ticketlink.co.kr/global/zh/product/43719
[🌏 ONLINE]
ENGLISH : https://www.ticketlink.co.kr/global/en/linkon/product/43720
日本語 : https://www.ticketlink.co.kr/global/ja/linkon/product/43720
中文 : https://www.ticketlink.co.kr/global/zh/linkon/product/43720